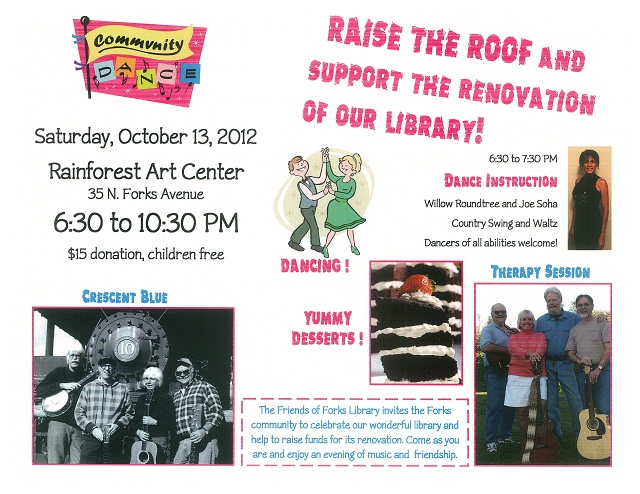 Raise The Roof and support the renovation of our library at a Community Dance!
Friends of the Forks Library present a night of dance instruction with Willow Roundtree and Joe Soha.  A fun evening of Country, Swing and Waltz dance lessons from 6:30 – 7:30 and dancers of all abilities are welcome.  Enjoy the music of Crescent Blue and Therapy Session.  Refreshments like desserts, cider, coffee and tea will be served.  So come as you are and enjoy an evening of music and friendship.
Volunteers are welcome to help with baking, setting up and putting away the chairs, and more.
Suggested donation of $15 per person.