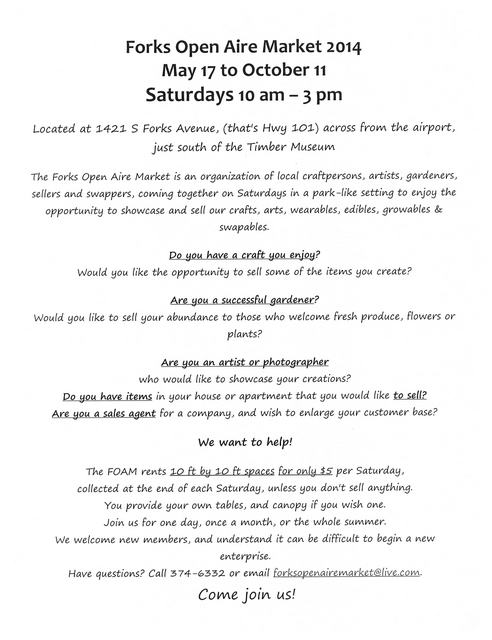 The 2014 Forks Open Aire Market is OPEN!  
Our first day is Saturday, May 17, 10:00 am to 3:00 pm, in our beautiful, park-like location south of the Forks Timber Museum, 1421 S Forks Ave, across from the airport (on Hwy 101 at the south end of town).  We will be open every Saturday until October 11.
Are you a crafter or artisan? Do you have items to sell? We are still only charging $5 per space each day, collected near the end of the day.  You can be there one day, once a month, or the whole summer. If you have questions, you can call Corinne at 374-6332, or come to the market and ask.   Come to see, come to sell, come to buy!