When:
July 5, 2012 @ 4:00 am – 4:00 am
2012-07-05T04:00:00+00:00
2012-07-05T04:00:00+00:00
Where:
Visitor Information Center
1411 S Forks Ave
Forks, WA 98331
USA

Proceeds benefit American Hero Quilts
Quilt Raffle
July 4th, 2012 @ 4pm
at the Forks Visitor Information Center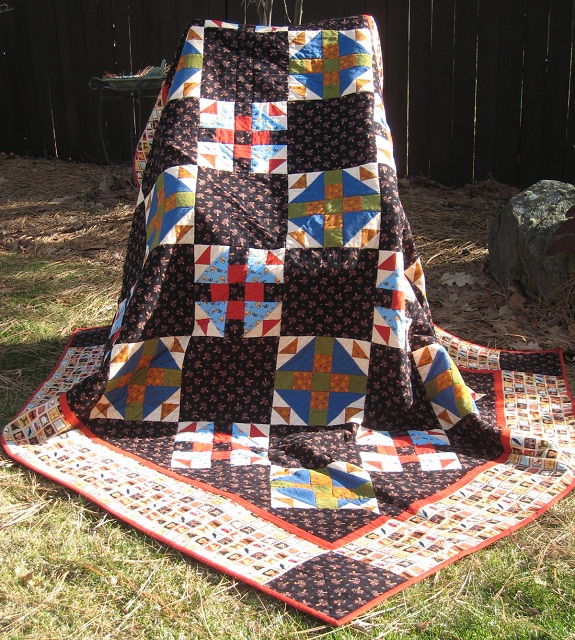 Primitive Courtyard designed by Michele Crawford
Published in The Quilter, Flannel fabric by Northcott
72″ x 89″
Michele Crawford, the featured quilter at Fabric of the Forest Quilt Show 2012 designed the pattern and made the quilt as a fundraiser to help with expenses for making quilts for injured military personnel.
American Hero Quilts were born out of the love and compassion of one determined Washington State woman. Her dream is that each of our injured troops returning home from war through Madigan Army Medical Hospital and other military hospitals, receive a "hug" of appreciation. These "hugs" are exceptional patriotic, heirloom quality quilts. Each is unique, created by many loving hands, and many are long-arm quilted by the creator of this project.
For more information on American Hero Quilts www.americanheroquilts.com
Tickets are $1
Available at Chinook Pharmacy & Forks Visitor Information Center
QUILT IS ON DISPLAY AT CHINOOK PHARMACY / FABRIC DEPT.