When:
2017-10-11T00:00:00+00:00
2017-10-12T00:00:00+00:00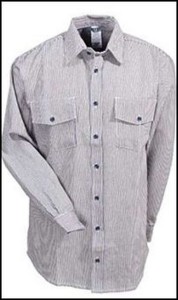 2017 HICKORY SHIRT/HERITAGE DAYS
Hickory Shirt Heritage Days Planes, Trains and Automobiles

OCTOBER 11-15, 2017
****     Wear your Hickory Shirt    ****
Following is a list of things going on in our community during Hickory Shirt Week
Wednesday, Oct. 11
7:30 – 9:30 a.m. Rainforest Arts Center (RAC) — WEB&PA meeting.
The Pioneer Logger Award will be presented.
Noon – 1 p.m. Blakeslee's Bar and Grill — Chamber Meeting and lunch — Trains Program
2 – 3 p.m. Rainforest Arts Center (RAC) Forks Timber Museum brings you a lively presentation from Jack Zaccardo about earlier times. Bring your stories, artifacts and questions to share for this wonderful gathering of friends and memories.
5:30 – 8:30 Rainforest Arts Center Trails Coalition Open House and Board Meeting
All day — FREE ADMISSION to the Timber Museum
Thursday, Oct. 12
All day 10 a.m. – 4 p.m. – FREE ADMISSION to the Timber Museum
            With live spinning and knitting demonstrations
Friday, Oct. 13
10:30a.m. – Noon Play and Learn at the Library for children
            Dress up and story telling – a special Hickory Shirt Day program
4:30 – 7p.m.  Congregational Church – 83rd Annual Harvest Dinner
All day 10 a.m.-4 p.m. — FREE ADMISSION to the Timber Museum
7 – 11:45p.m. Quillayute Airport – Rain of Terror Haunted House
Saturday, Oct. 14
10 a.m.-8 p.m. RAC Lobby — Far West Art League Art Show and Sale
1 – 4 p.m. RAC— 21st  Annual Fish and Brew, come taste wonderful smoked fish and local brews, apple cider and root beer. Entry $5 suggested donation — Loose Gravel performing
7 – 7:30 p.m. RAC — Dance instruction
7:30 – 9:30p.m. RAC Choker Setter's Ball – Band Loose Gravel – Admission by donation
Open to all ages – old timey clothes encouraged, photos available, bring the kids – great family fun
All day 10 a.m.-4 p.m. — FREE ADMISSION to the Timber Museum
7 – 11:45p.m. Quillayute Airport – Rain of Terror Haunted House
Sunday, Oct. 15
1 – 4 p.m. RAC Lobby — Far West Art League Art Show and Sale
1 – 4 p.m. RAC — Spinning demonstration with fiber group – come and learn or bring your knitting — Rainforest Council for the Arts
1 – 4 p.m. RAC Main Room – Rock Painting – all supplies provided – FREE
sponsored by the Rainforest Council for the Arts
1 – 4 p.m. RAC Main Room – Phillip Ward will be having a basket-weaving class –
(PRE-REGISTRATION REQUIRED) – $25 contact Far West Art League)
      All materials provided, and instruction to weave a small cedar bark basket
3 p.m. Forks Outfitters Pumpkin Display— Little Logger Contest
sponsored by the Forks Lions Club and Cross Cut saw demo
All day 11 a.m.-4 p.m. — FREE ADMISSION to the Timber Museum