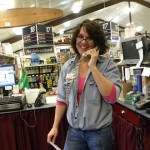 Hickory Shirt / Heritage Days: Bridges Connecting the West End
"Wear Your Hickory Shirt" Day is Wednesday October 8th and features townsfolk wearing their most worn, most decorated, oldest or newest hickory shirts.
Events highlighting the unique heritage of Forks with a host of programs and events.
Check back for updates.