When:
2016-10-01T00:00:00+00:00
2016-10-02T00:00:00+00:00
Contact:
Forks Chamber of Commerce
360-374-2531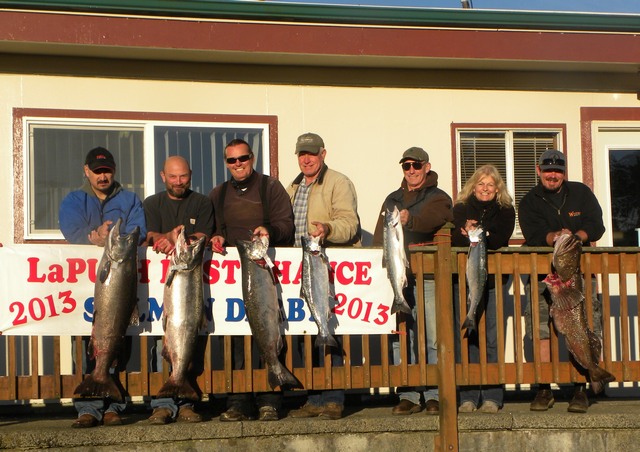 2016 LAST CHANCE SALMON DERBY has been cancelled.
Salmon fishing seasons for Washington's ocean waters and the Columbia River were adopted during the Pacific Fishery Management Council's (PFMC) annual meeting and included a large reduction in salmon quota and the season being limited to July 1 -August 21 (or earlier if the catch quota is met) for Area 3 – La Push. Therefore, the annual Last Chance Salmon Derby normally held the first weekend in October in La Push will not take place in 2016.
We appreciate your continued support and hope to pick back up in 2017!
See press release for more detailed information from WDFW here: http://wdfw.wa.gov/news/apr1516a/
We look forward to seeing you at the 2017 Last Chance Salmon Derby!