When:
December 8, 2013 @ 9:30 am – 11:00 am
2013-12-08T09:30:00+00:00
2013-12-08T11:00:00+00:00
Where:
DNR Conference Center
411 Tillicum Lane
Forks, WA 98331
USA

;">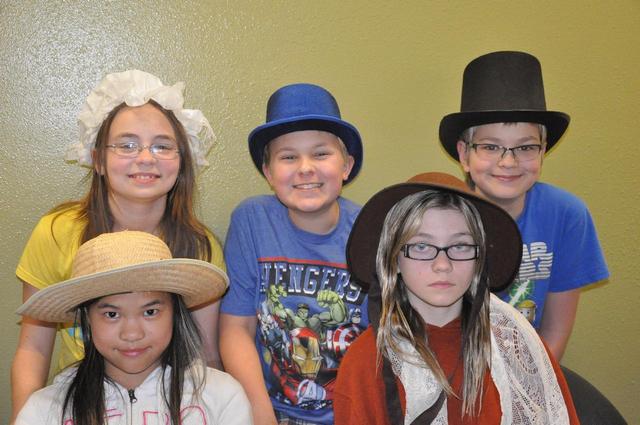 FORKS, Wash. – The Rainforest Players take to the stage for a second time since its theater burned to the ground. The evening opens with a dramatic reading of Louisa May Alcott's Spinning Wheel Stories set in the late 1800's. Everyone is gathered at grandma's house for Thanksgiving and a bad snowstorm outside keeps the children stuck inside. The children, wanting to be entertained, beg grandma to tell them stories from her childhood. The one-act play is part narration coupled with imaginative acting out of the stories by the children and adults.
The show features a large cast, including five sixth-grade children who attend Forks Middle School.
Both humorous and warm-hearted, these tales will delight the audience.
Next comes the latest installment of Punch & Judy, well-known classical puppet theater characters. The show starts with the news that Punch and Judy's home has been completely destroyed in a devastating fire (art imitates life!). Punch decides to get rich quick by going into the cruise ship business. Hilarity ensues as various sea animals visit the cruise ship and the boat ultimately sinks.
Lela Kriebel directs and adds her usual flair to the performances, giving them the warmth and insightfulness the community has grown to love. Kriebel has directed performances for the past 25 years and holds a graduate degree in theater, specializing in children's theater.
The Rainforest Players will perform the show twice. Friday, December 6 and Saturday, December 7, 2013, at 7:30 PM in the Department of Natural Resources conference room, 411 Tillicum Lane, Forks. Content is appropriate for all ages. Admission by donation at the door.