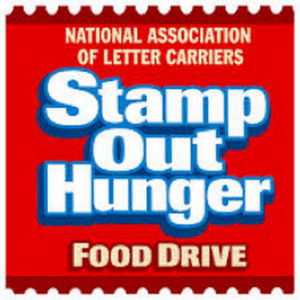 Stamp Out Hunger Food Drive May 11
Saturday, May 11, marks the 27th anniversary of the Stamp Out Hunger Food Drive. Each year on the second Saturday of May, mail carriers across the country collect non-perishable food donations from postal customers. Participating in this year's Mail Carrier Stamp Out Hunger Food Drive is simple.
Customers can just leave non-perishable food donations in or by their mailbox on Saturday, May 11, and your mail carrier will do the rest. Donations can also be dropped off anytime at the Forks, Beaver and La Push post offices. All local donations will go to the Forks Food Bank. Last year locally, 600 pounds was collected. In previous years carriers have collected as much as 1,180 pounds. Your local mail carriers appreciate the community support in making this year's food drive a success!