FORKS COMMUNITY HOSPITAL TURKEY TROT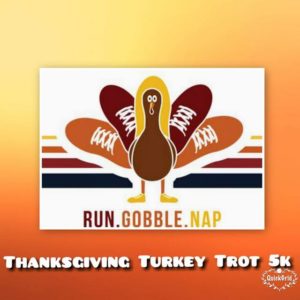 Run or walk through beautiful Elk Creek Conservation Trail in Forks WA
When: Thanksgiving Day Thursday November 26th, 2020
Time: Sign ups start at 8:15am.
The race starts at 9am.
RAIN OR SHINE
Suggested $ 10 donation (but not required). Donations will go to United Way of Clallam County.
Awards/Medals for first 100 finishers.
To RSVP select "going" on this event page.
Google map the location: http://goo.gl/maps/T4PEAZ39RFp
This event is a fun family 5K run or walk .
Participate at your own risk. You are welcome to inspect the course ahead of time to ensure that you feel comfortable with the trail.
Elk Creek Conservation Trail is a lollipop-shaped course, and is hosted by Forks Community Hospital.
Google map the location: http://goo.gl/maps/T4PEAZ39RFp
https://www.facebook.com/pages/Elk-Creek-Conservation-Area/58673525472897