When:
May 22, 2016 @ 12:00 pm
2016-05-22T12:00:00-07:00
2016-05-22T12:30:00-07:00
Contact:
Emma-Grayce Tinker-Fleck
(360) 640-4336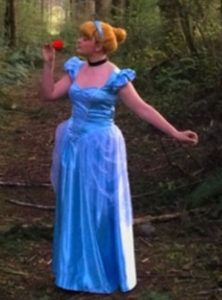 The Wandering Princess  "virtual ribbon cutting"

Sunday at Noon on May 22nd, through its website www.thewanderingprincess.net
and
Facebook page www.facebook.com/thewanderingprincess 
The owners said there will be a countdown that will start at 8 a.m. on both sites and at noon they will be open for business.
The Wandering Princess is a local party character entertainment business run by Emma-Grayce Tinker-Fleck.
At The Wandering Princess we will be hired by people to entertain children at their chosen events.  We dress as a variety of Princesses including Princess Cinder, The Ice Queen, Princess Rose Red, Princess Arabelle, and of course The Fairy Godmother. 
The party character industry is booming throughout the United States and children's imaginations are still running wild. With people like us here at The Wandering Princess, we can help the  children of tomorrow learn and grow with the help of imagination and a little magic!

The first available booking date will be Saturday, May 28.
For more information email: emma@thewanderingprincess.net