When:
February 9, 2017 @ 12:00 pm – 4:00 pm
2017-02-09T12:00:00-08:00
2017-02-09T16:00:00-08:00
Where:
Hoh Village Gymnasium

Cost:
Please arrive 15 minutes early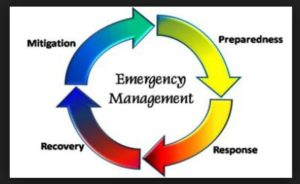 West End Emergency Management Meeting
Jefferson County, Clallam County, National Parks and Hoh, Quinault and Queets Tribes
Presenting Emergency response plans for the West End.
Commissioners Peach and Kler from Clallam and Jefferson will accompany their Emergency Management Directors Jayme Wisecup and Lynn Sterbenz, along with representatives from the Jefferson County Sheriff's office.
Thank you Mr. Jimmy Conomos for spearheading the invites to all the agencies to provide West End residents up to date emergency management plans and opportunities for neighborhood preparedness.
Agenda*
– Opening
– comment period…… listening to each other
    alternating citizen/ tribal members comments (5 minutes each) with those that represent constituencies and existing infrastructures: emergency managers, park ranger, county commissioners, school superintendent, law enforcement and others with expert opinion (10 minutes each)
break
questions and answers/dialog
discuss geographic areas of responsibility and their designated representatives:
ie, Clearwater's responsible entity is Jefferson County. They work together to develop an infrastructure specific to that place.
closing
    *due to the fact that we will be pressed for time, we will only be able to allow questions relating to the topics of emergency preparation and response. Questions and comments about any other concerns, ie political parties and platforms or the status of law enforcement in our community will have to be left for another time.