Events
Nov
19
Tue
Forks History and More

@ First Congregational Church
Nov 19 @ 11:30 am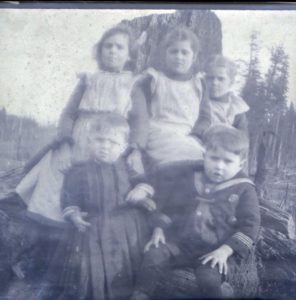 Forks History and More
The West End Historical Society and Forks Timber Museum announce that they will combine efforts for their monthly programs.
Every third Tuesday, these historical presentations will be brought to you at the First Congregational Church,  a short board meeting Timber Museum Board meets at 11:30 a.m. and the WEHS meeting starts at noon.

November's program will be a presentation of some of the Historical Society's old slide photographs from the late 1800s to mid-1900s.
December's program will feature Lonnie Archibald talking about his new book, "Let's Go Truckin," with a book signing to follow.
Please come join us for these lively presentations and discussions. You are welcome to bring your own items to share and we encourage questions.
The museum board meetings and historical presentations are free and open to the public
EVENING STORYTIME

@ Forks Branch Library
Nov 19 @ 6:00 pm
STORY TIME FOR THE WHOLE FAMILY
Every Tuesday evening at 6:00 pm Forks Branch Library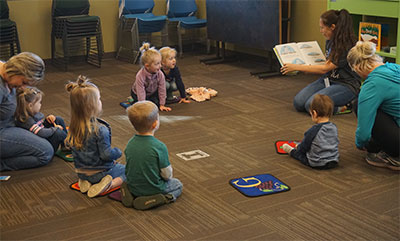 Evening Storytime is a chance for families to unwind together at the end of a busy day. Featuring stories, songs, and movement activities that support early literacy skills and help foster a love of books and reading.
No storytimes  December 24 or December 31
Nov
23
Sat
Forks Emblem Clubs Christmas Bazaar

@ Forks Elks Lodge
Nov 23 @ 10:00 am – 4:00 pm
FORKS EMBLEM CLUB CHRISTMAS BAZAAR
Forks Emblem Club Christmas Bazaar
The annual Emblem Club Christmas Bazaar is set for Saturday, Nov. 23. The event will be held at the Forks Elks Lodge, 941 Merchant Rd, 10 a.m. – 4 p.m.
Tables are sold out
CUENTOS Y CANCIONES EN ESPAÑOL

@ Forks Branch Library
Nov 23 @ 1:00 pm
los sábados a la 1pm
Biblioteca de Forks
Del 21 de septiembre al 13 de junio
(No habrá programa el 30 de noviembre y del 28 de diciembre)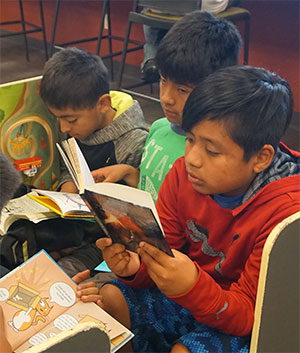 Cuentos y Canciones es una oportunidad para las familias de habla hispana a compartir cuentos, canciones, y manualidades que ayudan a desarrollar las habilidades de lenguaje y lectura.
Spanish Storytime is an opportunity for Spanish-speaking families to share stories, songs, and craft activities that help develop language and reading skills.
Live Music Presented by the Therapy Session Band

@ Rainforest Arts Center
Nov 23 @ 7:30 pm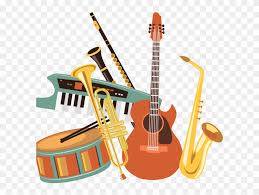 Live Music Event at the Rainforest Arts Center
 On Saturday November 23rd at 7:30 PM, there will be a performance by the Therapy Session Band at the Rainforest Arts Center. There will be seating near the band for those who wish to just listen to the music, and a dance area will also be available for those who want to dance.
Please come join us for an evening of music and a chance to visit with friends.