Events
May
19
Sun
West End Thunder

@ Forks Airport Hwy 101 S
May 19 @ 9:00 am – 5:00 pm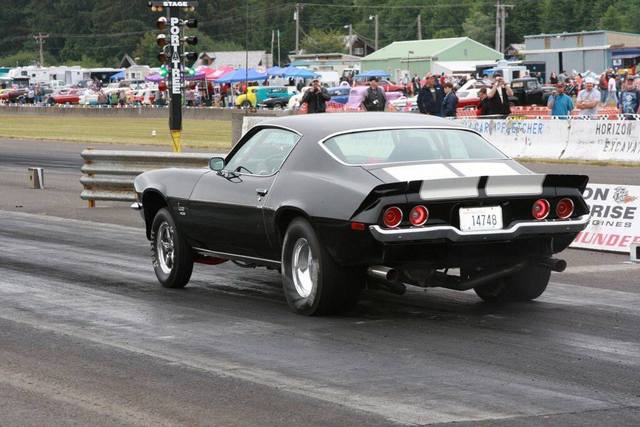 🏁

Hot off the press

🏁




🏁

2019 Schedule

🏁


May 18-19
June 22-23
July 13-14
Aug 10-11
September 7-8
American Journeys Tour

@ Makah Community Gym
May 19 @ 2:00 pm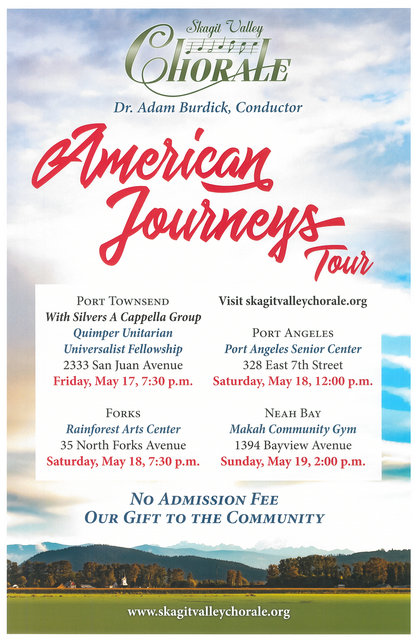 Dr. Adam Burdick who is originally from the peninsula will be directing the  Skagit Valley Chorale in the free concerts on the American Journeys Tour.
May
22
Wed
Quileute Elders Week 2019

@ Akalat Center
May 22 @ 10:00 am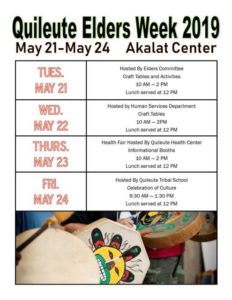 All events are open to the public.
Lunch served at 12pm
Forks Chamber of Commerce Weekly Meeting 5-22-2019

@ Blakeslee's Bar and Grill
May 22 @ 12:00 pm – 1:00 pm

Forks Chamber of Commerce
Weekly Meeting
Featuring
Ken Stringer, Olympic Peninsula Bicycle Alliance
"No Host" lunch featuring a weekly lunch special, soup of the day, clam chowder or order off the menu. Your choice!
Is there any such thing as a free lunch? Every Chamber member that attends a Business Meeting will have a chance to win a free lunch! The more meetings you attend, the more chances you have to win.
Meetings are open to the public.
Read and Eat Gathering

@ Clallam Bay Branch Library
May 22 @ 6:30 pm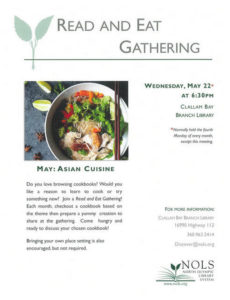 The Read and Eat Gathering will meet on Wednesday, May 22 at 6:30pm at the Clallam Bay Branch Library of the North Olympic Library System (NOLS). Checkout an Asian Cuisine inspired cookbook and prepare a creation to share at the gathering! Come hungry and ready to discuss your chosen cookbook! Bringing your own place setting is also encouraged, but not required. Here are some suggested titles for the current theme:
Steamy Kitchen's Healthy Asian Favorites: 100 Recipes that are Fast, Fresh, and Simple Enough for Tonight's Supper by        Jaden Hair
Lucky Peach Presents 101 Easy Asian Recipes by Peter Meehan
Asian Dumplings: Mastering Gyōza, Spring Rolls, Samosas, and More by Andrea Quynhgiao Nguyen
The Banh Mi Handbook: Recipes for Crazy-Delicious Vietnamese Sandwiches by Andrea Quynhgiao Nguyen
For more information about this and other events happening at the Library, visit www.nols.org, email Discover@nols.org, or call 360.963.2414. The Clallam Bay Branch Library is located at 16990 Highway 112 in Clallam Bay.