Frequently Asked Questions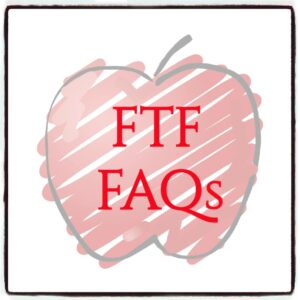 Forever Twilight in Forks Festival FAQ's
What is the date of the 2022 Festival? September 8-11, 2022
What is the date of the 2023 Festival? September 14-17, 2023
When do tickets go on sale? They go on sale on January 1st.
Is this a convention? Our annual event is a four-day festival taking place at many locations in and around the Forks area. Typically, a convention is held in one location by a company. FTF Festival is produced by the Forks Chamber of Commerce to celebrate our shared love of all things Twilight, and to showcase and partner with our area businesses. There is no "entry fee" but some events do require a ticket.
Where can I find the most information about the event? Read the schedule. It can be found at https://forkswa.com/ftffestival/. All events, ticket information, sponsors, special guests, cosplayers and more can be found there. There are usually three updates (versions) of the schedule. The version and date can be found at the bottom right of each page. Refresh your page for the most current schedule.
Do I have to purchase a ticket to attend? No. We offer many free events throughout the weekend. Some of those events include cosplayer get togethers, shopping bazaars, FHS activities, hikes/walks, and much more!
Does the VIT include everything? No, but it is our most inclusive ticket. It does not include lodging, travel expenses or all meals.
What is the benefit of having a VIT Ticket? Some events are only open to VIT Ticket Holders due to limited venue space.
Do I have to purchase a ticket to meet the Twilight Saga Actors? To be guaranteed a chance to meet all the actors you would need to purchase a VIT Ticket, which includes an autograph and a photo with the actor. Autographs are only allowed during the signing event. Photographs outside the signing event are at their discretion.
Are there other options besides the VIT Ticket? Yes, we have party tickets and many free events.
What day should I arrive?  The event is Thursday – Sunday night but quite a few people come a few days in advance to enjoy the "pre-festival" events and sightsee.
What if I want to see the movie locations too? Many people choose to use both airports – SEA and PDX so that they can get the best of both worlds.
What if I am coming alone? Our event is like a huge Twilight family reunion. Once you get here you won't be alone. Joining our FTF group on Facebook (https://www.facebook.com/groups/forevertwilightinForks) is a great way to meet people before the event.
Should I reserve lodging now? We recommend booking sooner rather than later. We have many lodging opportunities in the Forks area, but September is very popular and fills up fast. We don't recommend booking in Port Angeles due to the distance.
Who can I talk to if I have questions? Reach out to me, Lissy Andros. I'm the event director and can answer any questions relating to Forks or the festival. My email is Director@ForksWA.com and our office number is 360-374-2531. I'm usually here Monday – Friday 9am – 5pm Pacific Time.