Directory
Directory of Chamber of Commerce members in good standing.
Mountain View Cabins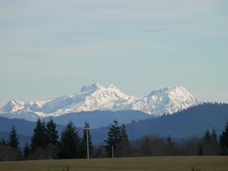 Cabins for rent on a 200 acre ranch homesteaded in 1870, which is near La Push, WA and a short drive to Rialto Beach and the Ocean. Also near the Quillayute, Dickey and Calawah Rivers, if you want to fish.  The cabins sleep up to six and are fully furnished. Stove, refrigerator, coffee pot and microwave. There are llamas, cattle, peacocks, chickens and elk can be seen grazing nearby.
Cabins are rented monthly from October until June 1; 12X16-$475.00/month; 12X20-$550.00/month plus electricity.  Dog or cat, $20/month/per animal.
Monthly rentals, first and last months rent in advance; no exception.  Must  have transportation; no exception.
Daily rental rates:  Winter (Oct-May) $65.00 + tax / Summer (June – August) $85 + tax

Address:
252 Maxfield Homestead Road
Forks, WA 98331
Website:
Facebook:
Twitter:
Linked In:
YouTube:
Flickr:
Blog:
Email:
mvcabins@outlook.com

Toll Free:
Phone:
360-374-6486 and 360-640-2469

Fax: