Directory
Directory of Chamber of Commerce members in good standing.
Fishermen's Hollow on the Bogachiel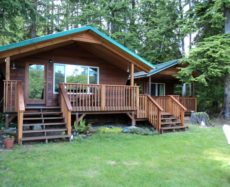 This riverfront cabin is the perfect home base for fishermen, hunters, Twilighters and those exploring the rainforest and Olympic Peninsula. Located 5 miles south of Forks, sleeps up to 6 (e.g., 4 adults & 2) with full kitchen. Enjoy campfires, relax, and a great place for children.