Directory
Directory of Chamber of Commerce members in good standing.
Fork's Oasis Retreat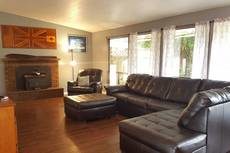 Enjoy cable, WiFi, and a fully equipped kitchen. Enjoy the roomy enclosed side-yard and flowing fountain, large enough for a game of catch or soccer for the little ones. Relax on the wide genuine leather sofa and take in the news or connect to your Netflix account for a late night evening in. Step into a bit of history with an old time logging saw and pictures from logging days.