Directory
Directory of Chamber of Commerce members in good standing.
Little Cabin on the Prairie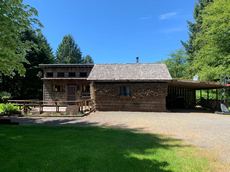 We are a cabin! Not a high class hotel! We are surrounded by untamed lands and forest. Our cabin was brought to life in 1980. The entire cabin was built using reclaimed wood and hand crafted by previous owners. It is our goal to keep this cabin alive and open for others to enjoy and love for many years to come! We offer about 900 sqf. That includes a living/dining area, a full kitchen, bathroom with oversized shower, washer/dryer, a queen size loft sleeping area as well as a master bedroom.