Directory
Directory of Chamber of Commerce members in good standing.
Olympic Anglers Guide Service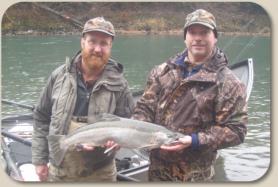 Guided/Chartered fishing and sightseeing trips on the Olympic Peninsula. Fish for steelhead and salmon on the Hoh, Sol Duc, Calawah or Bogachiel Rivers. Fish for halibut, salmon and lingcod on the ocean! Riverfront camping, RV sites and cabin available through Riverview RV Park & Storage.

Address:
33 Mora Road
Forks, WA 98331
Website:
Facebook:
Twitter:
Linked In:
YouTube:
Flickr:
Blog:
Email:
olympicanglers@centurylink.net

Toll Free:
Phone:
360-640-4820

Fax: