Directory
Directory of Chamber of Commerce members in good standing.
Riverview RV Park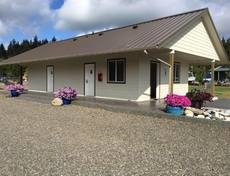 Riverview

RV Park has implemented several changes in response to COVID-19
We welcome FHU RVs this summer and into the fall.
Tent camping is unavailable. The restrooms/showers are unavailable.
Please provision for your visit from your own home or community.
Social Distancing should be respected.
These changes are being requested with the well-being of our guests as well as our community in mind.
We appreciate everyone's efforts in this uncertain time.
32 Acre Riverfront Property
Full Hookups
RV & Boat Storage On-site
5 Miles to Pacific Ocean Beaches
Spacious & Quiet
WiFi
Ice
Propane
Firewood
Fishing Gear