Directory
Directory of Chamber of Commerce members in good standing.
Shadow Mountain General Store & RV Park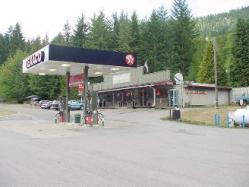 42 miles east of Forks (one mile from Lake Crescent, next to Lake Sutherland): Convenience store, fuel, propane, deli and gift shop. Campground/RV park with 40 full hook-up RV sites, 12 tent sites; hot showers & laundry for our campers. Home of the "Big Foot Burger".

Address:
232951 Hwy 101
Port Angeles, WA 98363
Website:
http://www.shadowmt.com

Facebook:
Twitter:
Linked In:
YouTube:
Flickr:
Blog:
Email:
info@shadowmt.com

Toll Free:
877-928-3043

Phone:
360-928-3043

Fax:
360-928-2116