Directory
Directory of Chamber of Commerce members in good standing.
Shadynook Cottage Guest House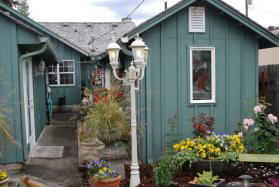 In downtown Forks:
Private, cozy cottages with fireplaces. Victorian decor: lamps,linens and stained glass windows. Queen beds with down comforters. Kitchens. Twilight cabins named as: Cabin #1 is Bella; Cabin #2 is Edward; Cabin #3 is Jacob.

Address:
81 Ash Avenue
PO Box 483
Forks, WA 98331
Website:
http://www.shadynookcottage.com

Facebook:
Twitter:
Linked In:
YouTube:
Flickr:
Blog:
Email:
Toll Free:
Phone:
(360) 374-5497

Fax:
(360) 374-5497