Directory
Directory of Chamber of Commerce members in good standing.
The Linda Fairy – Rental Management, Cleaning & Organizing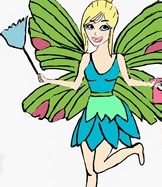 Rental Management
I manage the booking process, the cleaning, and the stocking of nightly rentals, as well as communication throughout the renter's stay. I currently have over 10 rentals of varying accommodations and price ranges. From RV hookups and campsites to a tiny house for 2 and a spacious 4 bedroom house for 12, I have a wide range of options available.
If you are looking for a place to stay for a single night, to a week or longer, please give me a call or send me an email and I will promptly and diligently do my very best to find accommodations that are just right for you!
Cleaning
I take on weekly or bi-weekly cleans, deep cleans, and one-time cleans.
If your home or office or rental needs a new shine, please call or email me. Always Smiling, Always Ready to Clean!
Organizing/Decorating
As an organizer/decorator, I come in and create a vision tailored to my client's needs. I guarantee to create uncluttered, functional and beautiful spaces such as homes, offices, closets etc. within my client's budget and at a reasonable price.
If you are frustrated with clutter, need a complete overhaul or simply desire a bit of inspiration to make the vision for your space become a reality, please contact me. I have a passion to inspire peace, joy and beauty in my client's lives and so often the environment we live in has the power to do just that!

| | |
| --- | --- |
| Address: | Forks, WA 98331 |
| Website: | |
| Facebook: | |
| Twitter: | |
| Linked In: | |
| YouTube: | |
| Flickr: | |
| Blog: | |
| Email: | thelindafairy@gmail.com |
| Toll Free: | |
| Phone: | 360-640-2694 |
| Fax: | |