Directory
Directory of Chamber of Commerce members in good standing.
Virago Camp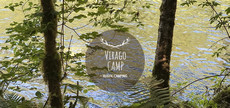 The Virago Campground is a perfect place to home-base your visit to the stunning Olympic Peninsula. A short road trip southbound includes the Hoh Rainforest, Hall of Mosses, Ruby Beach, and Kalaloch lodge. Going North keep your eyes peeled for vampires as you travel 5 minutes to the timber town of Forks where you can visit the Forks Timber Museum or take a self-guided Twilight Tour. West of Forks enjoy the beauty of First, Second, and Third beaches near the Quileute Reservation or the easy access of Rialto beach at Mora. Continue farther North of Forks and in under an hour you will see the southern end of pristine Lake Crescent on your way to the Sol Duc Hot Springs.
No matter what direction you set out, you will run into magnificent scenery, fresh air and plenty of things to refresh body and soul.
Follow us on Instagram https://www.instagram.com/viragocamp