November 21st, 2014 by Lissy Andros
Market, Eatery, Social Venue, Wi-Fi. Gourmet, Asian, Hispanic, Bulk Foods and Special Needs.

February 21st, 2013 by Lissy Andros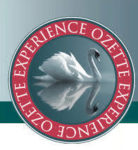 The Lost Resort offers a unique camping experience with campsites, camping cabins, showers, general store, a deli with dining area and over 99 bottles of beer on the wall (selections, that is – the Lost Resort is famous for its amazing array of microbrews).
It's the perfect base camp for canoeing, kayaking and boating on the lake, hiking from trailheads in all directions and enjoying a truly laid-back, get-your-head-together break from real life.

May 22nd, 2012 by contributor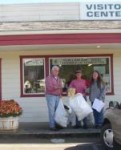 Assists in the development of the Clallam Bay-Sekiu area and the surrounding area.