Directory
Directory of Chamber of Commerce members in good standing.
Quick Search:
0-9 | A | B | C | D | E | F | G | H | I | J | K | L | M | N | O | P | Q | R | S | T | U | V | W | X | Y | Z | all | Clear Search | All Listings
Currently browsing:
Retail and Specialty Shopping

starting with

'H'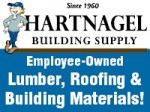 3111 E. Highway 101
Port Angeles, WA 98362
Phone: 360-374-7700
Email: tedf@hartnagels.com
Website: http://www.hartnagels.com
Facebook: https://www.facebook.com/AngelesMillwork.Hartnagel
We provide lumber, building materials, paint, tools, hardware and roofing supplies to builders, businesses and homeowners alike. Our long-term, knowledgeable staff will help you find just what you need. Plus we've been delivering throughout Clallam County and the West End for decades, including delivery to your home, jobsite and rooftops! •Delivery throughout Clallam County including [Read more...]

2358 Hwy 101 W.
Port Angeles, WA 98363
Phone: 360-452-4262
Email: sara@harbingerwinery.com
Website: http://www.harbingerwinery.com
Produce and sell premium wines from Washington State fruit/vineyards. Open daily with tasting room. Wines only available for purchase at winery.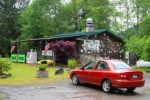 5763 Upper Hoh Road
Forks, WA 98331
Phone: 360-374-9288
Email: info@hardraincafe.com
Website: http://www.hardraincafe.com
Gift shop, souvenirs, rain forest art by local artists, antiques and collectibles. Cafe, groceries, ice, campfire wood. Includes RV park.