Directory
Directory of Chamber of Commerce members in good standing.
Quick Search:
0-9 | A | B | C | D | E | F | G | H | I | J | K | L | M | N | O | P | Q | R | S | T | U | V | W | X | Y | Z | all | Clear Search | All Listings
Currently browsing:
Retail and Specialty Shopping

starting with

'T'
20860 Hoko-Ozette Rd.
Clallam Bay, WA 98326
Phone: 360-963-2899
Email: lostresort@hotmail.com
Website: http://www.lostresort.net
The Lost Resort offers a unique camping experience with campsites, camping cabins, showers, general store, a deli with dining area and over 99 bottles of beer on the wall (selections, that is – the Lost Resort is famous for its amazing array of microbrews). It's the perfect base camp for canoeing, kayaking and boating on [Read more...]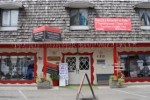 130 S Spartan Avenue
Forks, WA 98331
Phone: (360) 374-6931 or (360) 374-5634
Email: tif@centurytel.net
Facebook: https://www.facebook.com/Leppellstwilightcentral
Twilight-themed merchandise and scrapbooking supplies.  Home décor items, country gifts and candles.  A great selection of fresh and silk flowers, green and blooming plants,  balloons and party supplies.  Wedding and special occasion headquarters for tuxedo rentals, corsages, centerpieces and more. Leppell's also specializes in Twilight-themed weddings! Located on Spartan Avenue, across from the Forks High School.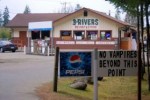 7764 LaPush Road
Forks, WA 98331
Phone: (360) 374-5300
Email: threeriversresort@gmail.com
Website: http://threeriversresortandguideservice.com
8 miles west of Forks:  Overnight Cabins, 10 Campsites, Restaurant, Store, Fuel, Guide Service, showers.  Close to beaches and fishing.  Call for river conditions and fishing reports.  Twilight Menu! Salmon and Steelhead Guided Fishing Trips with some of the most experienced Salmon Fishing Guides & Steelhead Fishing Guides on the Olympic Peninsula.
10 S. Forks Avenue
P.O. Box 2096
Forks, WA 98331
Phone: (360) 374-5564
Email: bob145@centurytel.net
Hardware store, plumbing, electrical, paints (custom matched by computer), lumber, tools, propane, appliances, feed for livestock and domestic animals, pet supplies and a whole lot more.