Directory
Directory of Chamber of Commerce members in good standing.
Laundry 101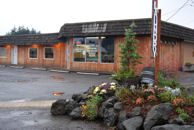 A full service laundromat with regular to extra large front loading machines.  Attendants on premises.  Take advantage of the Drop Off service!  Here you can do your laundry or have it done for you while you enjoy all that our area has to offer.  Commercial laundry services offered too!
Making suds since 1963!!