Directory
Directory of Chamber of Commerce members in good standing.
Olympic National Park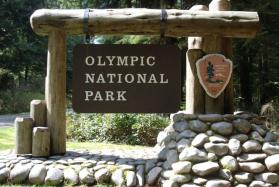 One of the 5th largest National Parks in the United States with three very different eco-systems. The park includes wilderness ocean beaches, temperate rainforests and the Olympic Mountains.
Within the park there are lakes, rivers, waterfalls, 600 miles of hiking trails, etc. The park contains 923 acres, which is 95% designated wilderness.
Recorded road information for Olympic National Park  (updated daily) 360-565-3131
Olympic National Park & Forest Visitor Center in Forks is located at 551 S. Forks Avenue 360-374-7566.  They issue permits, give information and sell Park souvenirs.