Directory
Directory of Chamber of Commerce members in good standing.
Quick Search:
0-9 | A | B | C | D | E | F | G | H | I | J | K | L | M | N | O | P | Q | R | S | T | U | V | W | X | Y | Z | all | Clear Search | All Listings
Currently browsing:
Community Organizations

212 Union Avenue
PO Box 1291
Olympia, WA 98507
Phone: 360-704-3375
Email: lisa@enterpriseforequity.org
Website: http://www.enterpriseforequity.org/
Facebook:
Helping people with limited incomes start and sustain small businesses. Our mission is to ensure that people with limited-incomes in the South Sound region have access to training, technical assistance, support, and micro-loans for small business development. Micro-enterprise services are provided with the belief that people can and do transform their lives as they bring [Read more…]
260 Ash Ave.
Forks, WA 98331
Phone: 360-374-5010
Email: thecaringplace@centurytel.net
Provides clothes and furniture for women, children and families in need at no cost. Supported by local churches, individuals, and several businesses.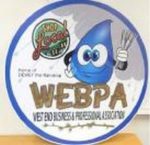 P.O. Box 1162
Forks, WA 98331
Email: webpa_sec2@yahoo.com
Website: http://www.westendbpa.weebly.com
Facebook:
West End Business and Professional Association is a dynamic group of business professionals that join together every Wednesday at 7:30am to discuss business happenings, discuss relevent topics with peers, listen to speakers on current concerns, learn of upcoming community events, have fun and meet challenges. WEB&PA provides Christmas lights and decorations for Forks. The group meets [Read more…]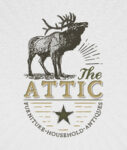 260 Sol Duc Way
Forks, WA 98331
Phone: 360-374-5772
Email: sarge260@gmail.com
Facebook: https://www.facebook.com/SargesAttic/?fref=ts
Used furniture, antiques & collectibles and household items. All sales benefit Sarge's Place.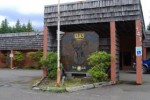 941 Merchants Rd.
P.O. Box 2524
Forks, WA 98331
Phone: (360) 374-2524
Email: bpoe2524@centurytel.net
Forks Elks Lodge provides a place for a variety events in Forks.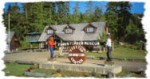 1421 South Forks Ave.
Forks, WA 98331
Phone: 360-374-9663
Email: info@forkstimbermuseum.org
Website: http://forkstimbermuseum.org/
Facebook:
If you ever wanted to learn anything about logging in the past and their tools of the trade, the Forks Timber Museum is the place to explore. The museum displays exhibits depicting local history dating back to the 1870's.  Located next to the Visitor Information Center.

P.O. Box 1775
Forks, WA 98331
Phone: 360-374-6411
Email: ANN@MARIPOSAHOUSE.ORG
Website: https://mariposahouse.org/
Facebook: https://www.facebook.com/forksmariposahouse
Victim services, domestic violence/sexual assault, 24 hr. crisis line-360-374-2273, emergency shelter, legal advocacy, medical advocacy, woman's support group.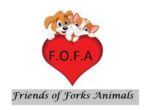 P.O. Box 2022
Forks, WA 98331
Phone: 360-374-3332
Email: info@friendsofforksanimals.org

P.O. Box 1787
Forks, WA 98331
Phone: (360)374-9340
Email: lindamiddleton@concernedcitizenspnw.org
Website: http://www.concernedcitizenspnw.org
Facebook:
Established in 1979, Concerned Citizens have been responsible for providing outstanding Social Services ever since. Specializing in serving people with developmental disabilities from birth to seniors, but also providing programs for teens, children, seniors and a broad range of human service programs.
P.O. Box 670
Port Angeles, WA 98362
Phone: (360) 452-8552
Email: info@olympicpeninsula.org
Website: http://www.olympicpeninsula.org
Facebook:
Tourism promotion and travel assistance for Clallam County, and the administrative entity for the Olympic Peninsula Joint Marketing Cooperative.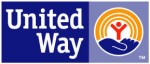 1601 E. Front Street / Bldg 2
P.O. Box 937
Port Angeles, WA 98362
Phone: 360-457-3011
Email: info@unitedwayclallam.org
Website: http://www.unitedwayclallam.org
Facebook:
United Way of Clallam County raises funds used to provide critically needed services which help people lead safer, healthier and more productive lives.

PO Box 501
Carlsborg, WA 98324
Phone: 360-460-6759
Email: ophccoperations@gmail.com
Website: http://www.healthyop.org/
Facebook: https://www.facebook.com/olympicpeninsulahealthycommunitycoalition/
Dedicated community members, elected officials, grassroots organizers, businesses, and non-profits working together to develop local solutions. We also offer 5210 programs and a network of organizations that meet at our monthly coalition meetings.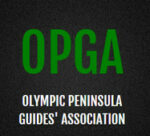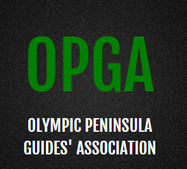 PO Box 919
Forks, WA 98331
Email: info@olympicpeninsulaguidesassociation.com
Website: http://www.olympicpeninsulaguidesassociation.com/
Facebook: https://www.facebook.com/opgaforks
Olympic Peninsula Guides' Association (OPGA) is a group of professional fishing and hunting guides working together for the best interests of the fish and wildlife, our clients, our own guiding and related businesses on the West End of Washington's Olympic Peninsula. We take all of our area fisheries seriously and are committed to preserving all area species. [Read more…]