Directory
Directory of Chamber of Commerce members in good standing.
Quick Search:
0-9 | A | B | C | D | E | F | G | H | I | J | K | L | M | N | O | P | Q | R | S | T | U | V | W | X | Y | Z | all | Clear Search | All Listings
Currently browsing:
Financial

212 Union Avenue
PO Box 1291
Olympia, WA 98507
Phone: 360-704-3375
Email:
lisa@enterpriseforequity.org
Website:
http://www.enterpriseforequity.org/
Facebook:
Helping people with limited incomes start and sustain small businesses. Our mission is to ensure that people with limited-incomes in the South Sound region have access to training, technical assistance, support, and micro-loans for small business development. Micro-enterprise services are provided with the belief that people can and do transform their lives as they bring [Read more…]

P.O. Box 269
Forks, WA 98331
Phone: (360) 374-2275
Email:
jenniferz@bomcpa.com
Facebook:
A full accounting and tax service of a certified public accounting business. Doing business at 1071 South Forks Avenue in Forks, Washington.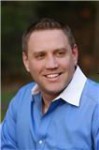 707 E. Front Street
Port Angeles, WA 98362
Phone: 360-452-9200
Email:
mattelwood@allstate.com
Website:
http://www.allstate.com/mattelwood
Facebook:
Elwood Benefits is a local Allstate agency offering Auto, Home, Life, Long Term Care, and Commercial Insurance. Elwood Benefits also provides Financial Services, including Annuities and Retirement plans. Agency owner, Matt Elwood, is happy to meet insurance needs in all of Washington, but especially in Port Angeles, Sequim, Port Townsend, Forks and the Olympic Peninsula. [Read more…]
121 Campbell
P.O. Box 2722
Forks, WA 98331
Phone: (360) 374-9600
Email:
sandy@smoonbk.com
Facebook:
Payroll preparation, monthly and quarterly reporting, individual & business professional bookkeeping.

131 Calawah Way
Forks, WA 98331
Phone: (360) 374-6122
Email:
kelly.mcconnell@ourfirstfed.com
Website:
http://www.ourfirstfed.com
Facebook: http://www.facebook.com/ourfirstfed
First Federal is the only locally owned and managed savings & loan on the North Olympic Peninsula.