Directory
Directory of Chamber of Commerce members in good standing.
Quick Search:
0-9 | A | B | C | D | E | F | G | H | I | J | K | L | M | N | O | P | Q | R | S | T | U | V | W | X | Y | Z | all | Clear Search | All Listings
Currently browsing:
Fuel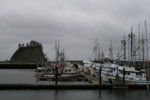 71 Main Street
La Push, WA 98350
Phone: 360-374-5392
Email:
Gene.Ewan@QuileuteNation.org
Website:
https://quileutenation.org/marina/
Facebook:
The Quileute Harbor Marina is the only port between Neah Bay and West Port. The Marina can accommodate between 40 to 60 boats up to 50 feet in length. Docks A and B are newly refurbished with new steel piling and hook-ups. Contact the Harbor Master for current rates and availability information for the following: [Read more…]
10 S. Forks Avenue
Forks, WA 98331
Phone: 360-374-5564
Email:
deckercityhardware@gmail.com
Facebook:
Hardware store, plumbing, electrical, paints (custom matched by computer), lumber, tools, propane, appliances, feed for livestock and domestic animals, pet supplies and a whole lot more.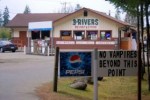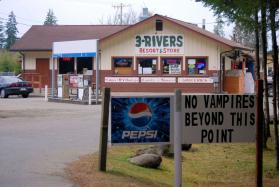 7764 LaPush Road
Forks, WA 98331
Phone: (360) 374-5300
Email:
threeriversresort@gmail.com
Website:
http://threeriversresortandguideservice.com
Facebook:
8 miles west of Forks: Overnight Cabins, 10 Campsites, Restaurant, Store, Fuel, Guide Service, showers. Close to beaches and fishing. Call for river conditions and fishing reports. Twilight Menu! Salmon and Steelhead Guided Fishing Trips with some of the most experienced Salmon Fishing Guides & Steelhead Fishing Guides on the Olympic Peninsula.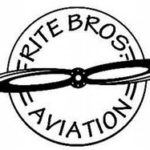 1402 Fairchild Airport Road
Port Angeles, WA 98363
Phone: 360-452-6226
Email:
info@ritebros.com
Website:
http://ritebros.com/
Facebook:
Your local flying service. • Charters • Scenic Flights • Aircraft Rentals • Flight Instruction • Aircraft Maintenance • 100LL, Jet A Fuel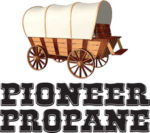 931 Carlsborg Road
Sequim, WA 98382
Phone: 360-683-9988
Email:
pioneerpropane@gmail.com
Website:
http://www.pioneerpropane.net
Facebook:
Pioneer Propane sells propane for business, homes and commercial/industrial. Also, propane tanks are leased. Selling and installing propane appliances & gas pipe installations.