Directory
Directory of Chamber of Commerce members in good standing.
Quick Search:
0-9 | A | B | C | D | E | F | G | H | I | J | K | L | M | N | O | P | Q | R | S | T | U | V | W | X | Y | Z | all | Clear Search | All Listings
Currently browsing:
Glamping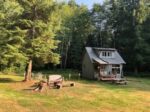 Forks, WA 98331
Email: lilliancarruthers@gmail.com
Website: http://www.airbnb.com/h/beavermeadow
Facebook:
Enjoy the peace and privacy of your very own off grid campground. Comfortably camp even in the winter. Fully insulated dry cabin on 2 acres nestled in the trees near the Sol Duc River, and Lake Pleasant. Perfect hub if you're planning adventures to the coast or Hoh Rainforest. Fishermen, hunters or surfers may find [Read more…]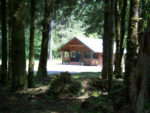 Phone: 360-477-7232 or 360-477-1675
Website: https://hohrainforestresort.com/
Facebook:
Comfortable cabins, yurts, Dream Tents and RV hookups in an ideal, pastoral setting where elk often roam. Gather around the firepit, relax in the sauna, outdoor luxury rain shower. Short walk to Calawah River.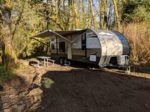 194600 Hwy 101
Forks, WA 98331
Phone: 360-640-2648
Email: rainforestoutdoorsandadventures@gmail.com
Website: https://www.rainforestoutdoorsandadventures.com/
Facebook: https://www.facebook.com/rainforestoutdoors/
Rainforest Outdoors & Adventures is your local connection to camping. Rent travel trailers to set up at the location of your choice or at their new campground along the Sol Duc River! Enjoy 28 acres of woods, trails and campsites with a great swimming hole within walking distance. RV and tent sites, playground for the kids [Read more…]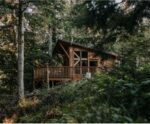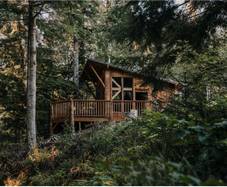 Forks, WA 98331
Email: info@mossquatchresort.com
Website: https://www.mossquatchresort.com/
Facebook: https://www.facebook.com/stayatmossquatch
At Mossquatch Resort we hope to upgrade your camping experience by offering a variety of one of a kind accommodations and amenities. Available lodging options include rustic cabins, canvas glamping tents, and an exclusive group camping site at our Bogie Bottom location. The Mossquatch Resort property features covered outdoor cooking and eating areas, onsite showers [Read more…]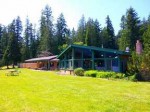 2183 East Beach Road
Port Angeles, WA 98363
Phone: 360-928-3325
Website: http://www.olympicnationalparks.com
Facebook: http://www.facebook.com/olympicnationalpark
Open through 9/30/14 for the 2014 season When Life Was Simple! Originally built as the Log Cabin Hotel, it was erected in 1895 overlooking beautiful Lake Crescent by Mr. Saunders, a Collector of Customs from Port Townsend. It was a handsomely constructed two-story building of peeled cedar logs. The hotel was a "far-famed" vacation spot [Read more…]