Directory
Directory of Chamber of Commerce members in good standing.
Quick Search:
0-9 | A | B | C | D | E | F | G | H | I | J | K | L | M | N | O | P | Q | R | S | T | U | V | W | X | Y | Z | all | Clear Search | All Listings
Currently browsing:
Grocery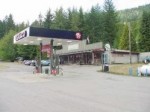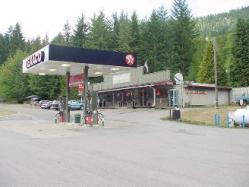 232951 Hwy 101
Port Angeles, WA 98363
Phone: 360-928-3043
Email: info@shadowmt.com
Website: http://www.shadowmt.com
Facebook:
42 miles east of Forks (one mile from Lake Crescent, next to Lake Sutherland): Convenience store, fuel, propane, deli and gift shop. Campground/RV park with 40 full hook-up RV sites, 12 tent sites; hot showers & laundry for our campers.  Home of the "Big Foot Burger".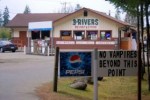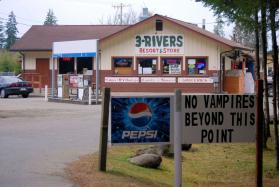 7764 LaPush Road
Forks, WA 98331
Phone: (360) 374-5300
Email: threeriversresort@gmail.com
Website: http://threeriversresortandguideservice.com
Facebook:
8 miles west of Forks: Overnight Cabins, 10 Campsites, Restaurant, Store, Fuel, Guide Service, showers. Close to beaches and fishing. Call for river conditions and fishing reports. Twilight Menu! Salmon and Steelhead Guided Fishing Trips with some of the most experienced Salmon Fishing Guides & Steelhead Fishing Guides on the Olympic Peninsula.
950 South Forks Ave.
Forks, WA 98331
Phone: (360) 374-6161
Email: store@forksoutfitters.com
Website: http://www.forksoutfitters.com
Facebook: https://www.facebook.com/shopforksoutfitters
Groceries, bakery, deli counter, Espresso, clothing, shoes, housewares, Ace Hardware, sporting goods, Forks & Twilight souvenirs, fishing & hunting licenses, ATM, Lotto & much more.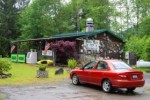 5763 Upper Hoh Road
Forks, WA 98331
Phone: 360-374-9288
Email: info@hardraincafe.com
Website: http://www.hardraincafe.com
Facebook:
Gift shop, souvenirs, rain forest art by local artists, antiques and collectibles. Cafe, groceries, ice, campfire wood. Includes RV park.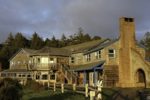 157151 Highway 101
Forks, WA 98331
Phone: 360-962-2271
Email: Kalalochinfo@dncinc.com
Website: http://www.TheKalalochLodge.com
Facebook: http://facebook.com/kalalochlodge
Stay at Kalaloch Lodge in Olympic National Park