Directory
Directory of Chamber of Commerce members in good standing.
Quick Search:
0-9 | A | B | C | D | E | F | G | H | I | J | K | L | M | N | O | P | Q | R | S | T | U | V | W | X | Y | Z | all | Clear Search | All Listings
Currently browsing:
Health Care

11 S. Forks Ave
PO Box 2136
Forks, WA 98331
Phone: (360) 374-5030
Email:
chinookp2@centurytel.net
Facebook: https://www.facebook.com/ChinookPharmacy
Pharmacy, prescriptions, over the counter medications, beauty aids, fabric, stationery, toys and much more.  Great selection of books with a special section about local folklore.  Jewelry, Forks and Washington souvenirs, Twilight-themed shirts, books and mementos. Located at the traffic light.
2520 Cherry Avenue
Bremerton, WA 98310
Facebook:
Harrison HealthPartners is a rapidly expanding, hospital-owned, multispecialty medical group. We provide award winning patient focused healthcare to best meet the needs of our communities throughout the Kitsap and Olympic Peninsula's. We are cradled in the heart of Puget Sound, surrounded by 300 miles of shoreline and embraced by the Olympic and Cascade mountain ranges.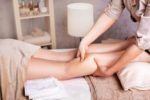 260 Tyee Ridge Road
Beaver, WA 98305
Phone: 360-327-3824 or 360-640-4315
Email:
vicandjulie@centurytel.net
Facebook: https://www.facebook.com/pages/Creekside-Massage/287593251363973?sk=timeline
Therapeutic Massage offered at a private and tranquil studio. Call for an appointment today to receive your massage! Gift Certificates are available!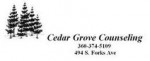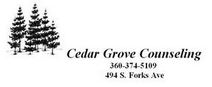 Forks, WA 98331
Phone: 360-374-5109
Email:
gillorr3@gmail.com
Facebook:
Service include: Youth and adult Treatment, Assessments, Intensive and Weekly Outpatient, Urinalyses, Family Counseling, ADIS classes, Individual and Group Therapy. Cedar Grove Counseling of Forks is a state-certified facility. We are privately owned and operated; you can expect to be treated as the most important part of our agency. Addiction is a treatable disease. Whether [Read more…]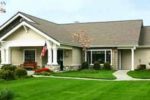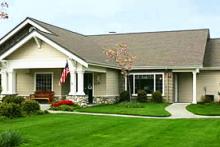 651 Garry Oak Drive
Sequim, WA 98382
Phone: 360-582-9309
Email:
jan@dungenesscourte.com
Website:
http://www.dungenesscourte.com
Facebook:
Dungeness Courte Memory Care has been open since August 2, 1999 proudly service the community providing excellence in dementia care. We provide a friendly, home-like setting for our residents and their families. Health care is integrated into the daily routine allowing residents to have the support they need without focusing extensively on nursing services. Freedom [Read more…]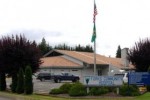 530 Bogachiel Way
Forks, WA 98331
Phone: (360) 374-6271
Email:
lacijo@forkshospital.org
Website:
http://www.forkshospital.org
Facebook:
Forks Community Hospital is a public hospital that serves residents of the west Clallam & Jefferson Counties on the North Olympic Peninsula.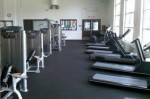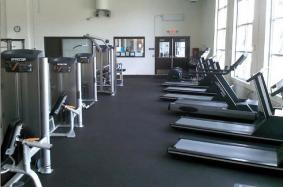 91 Maple Ave.
Forks, WA 98331
Phone: 360-374-6100
Email:
thegym91@centurylink.net
Website:
http://www.forksfitness.com
Facebook:
Forks Athletic & Aquatic Club is a 24-hour fitness facility that features a full gym, lap pool with designated family swim time and classes in spin, aerobics (step & water), body blast, yoga, zumba and swimming.  Day passes available during regular (pool) hours.  Child care, full locker rooms & showers. For more information, click on website above.