Directory
Directory of Chamber of Commerce members in good standing.
Quick Search:
0-9 | A | B | C | D | E | F | G | H | I | J | K | L | M | N | O | P | Q | R | S | T | U | V | W | X | Y | Z | all | Clear Search | All Listings
Currently browsing:
Health Care

starting with

'C'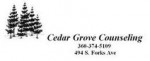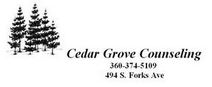 Forks, WA 98331
Phone: 360-374-5109
Email:
gillorr3@gmail.com
Facebook:
Service include: Youth and adult Treatment, Assessments, Intensive and Weekly Outpatient, Urinalyses, Family Counseling, ADIS classes, Individual and Group Therapy. Cedar Grove Counseling of Forks is a state-certified facility. We are privately owned and operated; you can expect to be treated as the most important part of our agency. Addiction is a treatable disease. Whether [Read more…]

11 S. Forks Ave
PO Box 2136
Forks, WA 98331
Phone: (360) 374-5030
Email:
chinookp2@centurytel.net
Facebook: https://www.facebook.com/ChinookPharmacy
Pharmacy, prescriptions, over the counter medications, beauty aids, fabric, stationery, toys and much more.  Great selection of books with a special section about local folklore.  Jewelry, Forks and Washington souvenirs, Twilight-themed shirts, books and mementos. Located at the traffic light.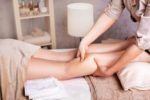 260 Tyee Ridge Road
Beaver, WA 98305
Phone: 360-327-3824 or 360-640-4315
Email:
vicandjulie@centurytel.net
Facebook: https://www.facebook.com/pages/Creekside-Massage/287593251363973?sk=timeline
Therapeutic Massage offered at a private and tranquil studio. Call for an appointment today to receive your massage! Gift Certificates are available!