Directory
Directory of Chamber of Commerce members in good standing.
Quick Search:
0-9 | A | B | C | D | E | F | G | H | I | J | K | L | M | N | O | P | Q | R | S | T | U | V | W | X | Y | Z | all | Clear Search | All Listings
Currently browsing:
Hoh River Fishing Guides & Services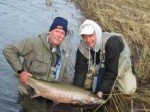 PO Box 1958
Forks, WA 98331
Phone: 360-640-0447
Email:
info@BlueHeronGuideService.com
Website:
http://www.blueheronguideservice.com/
Facebook: https://www.facebook.com/blueheronlodgeandguideservice
If you're a beginner wanting to learn how to fish or a seasoned veteran, professional guide Larry Ford offers world class guided fishing trips for Wild Steelhead, Kings, Coho, Sockeye and Cutthroat Trout on the Sol Duc, Hoh, Bogachiel & Calawah rivers. Area rivers provide lots of opportunities to catch trophy-class winter Steelhead for anglers [Read more…]

On the River
Forks, WA 98331
Phone: 425-761-7526
Email:
FishTaleGuide@hotmail.com
Facebook:
Fish Tale Guide Charters is proud to offer outstanding Fishing Trips on some of Washington's most exceptional rivers on the Olympic Peninsula for Salmon, Steelhead, and Trout. Visit Forks, Washington and experience firsthand why these rivers are world renown. Whether you're a gear fisherman or a fly fisherman, from beginner to experienced, male or female, [Read more…]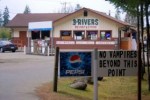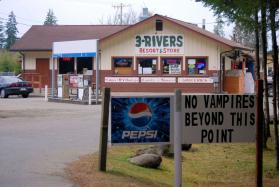 7764 LaPush Road
Forks, WA 98331
Phone: (360) 374-5300
Email:
threeriversresort@gmail.com
Website:
https://www.3riversresort.net/
Facebook:
8 miles west of Forks: Overnight Cabins, 10 Campsites, Restaurant, Store, Fuel, Guide Service. Close to beaches and fishing. Call for river conditions and fishing reports. Twilight Menu! Salmon and Steelhead Guided Fishing Trips with some of the most experienced Salmon Fishing Guides & Steelhead Fishing Guides on the Olympic Peninsula.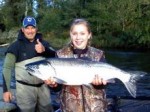 Forks, WA 98331
Phone: 360-640-1200 or 360-374-9780
Facebook: https://www.facebook.com/TrickeysGuideService
Trickey's Guide Service offers guided fishing trips for spring Chinook, fall Salmon and Steelhead. Guided hunting trips for elk and bear.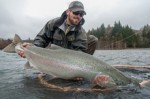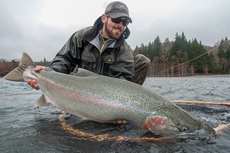 Forks, WA 98331
Phone: 360-485-3334
Email:
info@AnglersObsession.com
Website:
http://www.AnglersObsession.com
Facebook:
We are determined to provide you with the best guided fly fishing trip possible on one of our great rivers: the Bogachiel, Calawah, Hoh, Queets, and Sol Duc. We go out of our way to make every aspect of your fly fishing adventure unforgettable. We concentrate on increasing your knowledge and skills and getting you [Read more…]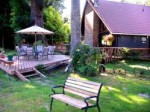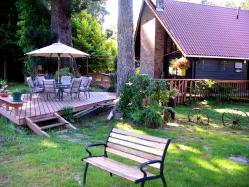 2596 Bogachiel Way
Forks, WA 98331
Phone: 360-374-6526
Email:
riverinnwa@gmail.com
Website:
http://www.jeffwoodwardsportfishing.com
Facebook:
2  1/2 miles south of Forks:  A private setting next to the Bogachiel River among old growth trees and elk pastures.  Special fishermen's rates.  Call for availability & prices. Fishing guide service also.