Directory
Directory of Chamber of Commerce members in good standing.
Quick Search:
0-9 | A | B | C | D | E | F | G | H | I | J | K | L | M | N | O | P | Q | R | S | T | U | V | W | X | Y | Z | all | Clear Search | All Listings
Currently browsing:
Homes & Cabins

starting with

'F'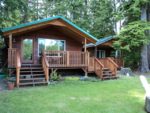 Phone: 253-222-3503
Email: tomorrowmaui@yahoo.com
Website: http://www.fishermenshollow.com
Facebook:
This riverfront cabin is the perfect home base for fishermen, hunters, Twilighters and those exploring the rainforest and Olympic Peninsula. Located 5 miles south of Forks, sleeps up to 6 (e.g., 4 adults & 2) with full kitchen. Enjoy campfires, relax, and a great place for children.
2674 Dowans Creek Road
Forks, WA 98331
Phone: 360-374-2444 or 360-780-2007
Email: chiggers@chiggersstokes.com
Website: http://chiggersstokes.com/
Facebook:
The Flying S Farm is an off grid, historical homestead, elk and salmon reserve, bed and breakfast and wildlife viewing area. Comfortable rooms offer semi-private apartment, streaming video, satellite TV, Wi-Fi, laundry, breakfast and courtesy beverages. Dormitory rooms and camping with showers. Access to public boat launch. Two miles from Olympic National Park boundry, [Read more…]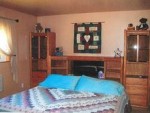 Bogachiel Way
Forks, WA 98331
Phone: 360-640-1654
Email: debbieg.71161@gmail.com
Fishermen's Cove is located off the beaten path, upstairs with great views of local wildlife. It features one king size bed, for one or two people, private bathroom, microwave, fridge, coffee, air-conditioning, TV, Satellite Dish, WiFi, non-smoking and no pets.