Directory
Directory of Chamber of Commerce members in good standing.
Quick Search:
0-9 | A | B | C | D | E | F | G | H | I | J | K | L | M | N | O | P | Q | R | S | T | U | V | W | X | Y | Z | all | Clear Search | All Listings
Currently browsing:
Area Museums and Indoor Fun

starting with

'F'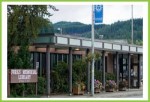 171 South Forks Ave.
Forks, WA 98331
Phone: 360-374-6402
Email:
forks@nols.org
Website:
http://www.nols.org
Facebook:
The Forks branch of the North Olympic Library System provides area residents with a large collection of educational materials.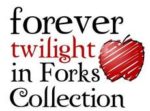 Rainforest Arts Center Alcove, 11 N. Forks Avenue
Forks, WA 98331
Phone: 360-374-2531
Email:
director@forkswa.com
Website:
https://forkswa.com/ftfcollection/
Facebook: https://www.facebook.com/forevertwilightinForks
At the Forever Twilight in Forks Collection, view screen-worn costumes and actual props used by your favorite saga actors. This collection features a blend of book, movie and unique Forks-centric pieces, including authentic movie props and costumes, Twilight Saga novels from all over the world, an art piece made of Twilight Saga books, a backdrop for photo ops and other [Read more…]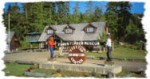 1421 South Forks Ave.
Forks, WA 98331
Phone: 360-374-9663
Email:
info@forkstimbermuseum.org
Website:
http://forkstimbermuseum.org/
Facebook:
If you ever wanted to learn anything about logging in the past and their tools of the trade, the Forks Timber Museum is the place to explore. The museum displays exhibits depicting local history dating back to the 1870's.  Located next to the Visitor Information Center.