Directory
Directory of Chamber of Commerce members in good standing.
Quick Search:
0-9 | A | B | C | D | E | F | G | H | I | J | K | L | M | N | O | P | Q | R | S | T | U | V | W | X | Y | Z | all | Clear Search | All Listings
Currently browsing:
Insurance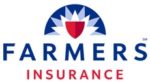 150 S Forks Avenue
Forks, WA 98331
Phone: 360-374-5080 or 360-374-3104
Email: dmarion@farmersagent.com
Farmers Insurance Home, Life, Auto, Commercial, Renters, Life Insurance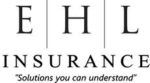 319 S. Peabody St., Suite C
P.O. Box 1405
Port Angeles, WA 98362
Phone: (360) 452-8415
Email: frontdesk@ehlinsurance.com
Website: http://www.ehlinsurance.com
Facebook:
Personal & Business Insurance.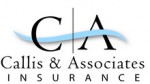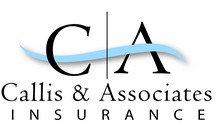 802 East 1st Street #3
Port Angeles, WA 98362
Phone: 360-452-2314
Website: http://www.callisinsurance.com
Facebook: http://www.facebook.com/callis.insurance
We are an independent insurance agency offering auto, home, business, health and life insurance to individuals, families, businesses and nonprofits in Washington. We welcome the opportunity to earn your business and service your insurance needs with excellent local customer service.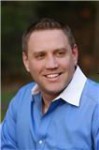 707 E. Front Street
Port Angeles, WA 98362
Phone: 360-452-9200
Email: mattelwood@allstate.com
Website: http://www.allstate.com/mattelwood
Facebook:
Elwood Benefits is a local Allstate agency offering Auto, Home, Life, Long Term Care, and Commercial Insurance. Elwood Benefits also provides Financial Services, including Annuities and Retirement plans. Agency owner, Matt Elwood, is happy to meet insurance needs in all of Washington, but especially in Port Angeles, Sequim, Port Townsend, Forks and the Olympic Peninsula. [Read more…]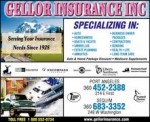 P.O. Box 2045
Port Angeles, WA 98362-2045
Phone: (360) 457-9491
Email: larryk@gellorinsurance
Website: http://www.gellorinsurance.com
Facebook:
Insurance services.