Directory – Lodging
Quick Search:
0-9 | A | B | C | D | E | F | G | H | I | J | K | L | M | N | O | P | Q | R | S | T | U | V | W | X | Y | Z | all | Clear Search | All Listings
Currently browsing:
Lodging

starting with

'H'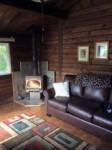 194262 Highway 101
Forks, WA 98331
Phone: 360-640-8005
Email: hiddenduc@gmail.com
Facebook: https://www.facebook.com/hiddenduc/
Vacation cabin on the Sol Duc River.  Direct river access with a short walk down the stairs.  One bedroom and queen size memory foam hide-a-bed in living room.  Sleeps four.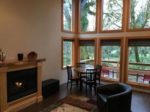 5843 Upper Hoh Road
Forks, WA 98331
Phone: 360-374-5254 or 360-640-2074
Email: hohvalleycabins@gmail.com
Website: http://www.booking.com/hotel/us/hoh-valley-cabins-at-elk-meadows.html
Facebook:
Hoh Valley Cabins at Elk Meadows provides a restful retreat in the heart of the Hoh Rainforest, just minutes from the Olympic National Park, ocean beaches, Hoh, Sol Duc, Bogachiel Rivers and many other exciting or restful activities. Comfortable, modern cabins offer a restful, rain forest retreat. Come, unplug and enjoy the elk, rivers, and [Read more…]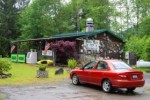 5763 Upper Hoh Road
Forks, WA 98331
Phone: 360-374-9288
Email: info@hardraincafe.com
Website: http://www.hardraincafe.com
Facebook:
Gift shop, souvenirs, rain forest art by local artists, antiques and collectibles. Cafe, groceries, ice, campfire wood. Includes RV park.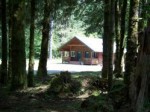 1171 Big Pine Way
Forks, WA 98331
Phone: (360) 640-2880
Email: stay@huckleberryforks.com
Website: http://www.huckleberryforks.com
Facebook:
At the north end of Forks: Modern and comfortable cabins secluded on 5 pastoral acres where Roosevelt elk often visit. Weekly rates. Hot tub and sauna. Three RV hook-ups.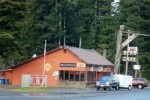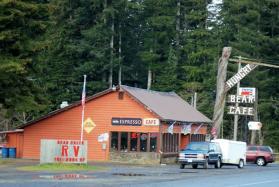 205860 Hwy 101
Milepost 206
Beaver, WA 98305
Phone: (360) 327-3660
Email: hungrybear@olypen.com
15 miles northeast of Forks:  A full service restaurant with hearty breakfasts, lunch & dinner.  Daily specials.  Beer, Wine & Mixed Drinks. Motel located on Sol Duc River. Satellite TV, Wi-Fi, street level, public showers, river trail.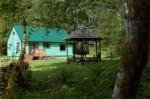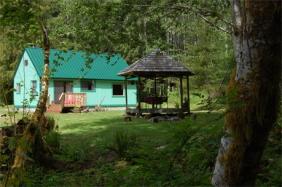 Forks, WA 98331
Phone: 360-774-0288
Email: hohvalleyhideaway@gmail.com
Website: http://www.hohvalleyhideaway.com
Facebook:
14 miles south of Forks: Secluded, comfortable vacation home amid 24 acres of woods and trails. Non smoking; Sleeps 2-8; Child & dog friendly; Large grassy yard and Gazebo; Quiet & Peaceful; 20 minutes south of Forks with an easy drive to the Hoh Rain Forest.