Directory – Lodging
Quick Search:
0-9 | A | B | C | D | E | F | G | H | I | J | K | L | M | N | O | P | Q | R | S | T | U | V | W | X | Y | Z | all | Clear Search | All Listings
Currently browsing:
Lodging

starting with

'R'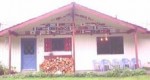 169312 Hwy 101
Forks, WA 98331
Phone: (360) 374-2270
Email:
go2hostel@exede.net
Website:
http://www.rainforesthostel.com
Facebook:
Located 22 miles south of Forks on Hwy 101 on 17 acres of grass & woodlands between Ruby Beach and the Hoh Rain Forest. We offer dorm space. Full kitchen, deck, library, and laundry facilities. Payment is by donation.  The suggested contribution is $10 per person.  Cash only.  Contact the Hostel for private accommodations.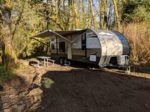 194600 Hwy 101
Forks, WA 98331
Phone: 360-640-2648
Email:
rainforestoutdoorsandadventures@gmail.com
Website:
https://www.rainforestoutdoorsandadventures.com/
Facebook: https://www.facebook.com/rainforestoutdoors/
Rainforest Outdoors & Adventures is your local connection to camping. Rent travel trailers to set up at the location of your choice or at their new campground along the Sol Duc River! Enjoy 28 acres of woods, trails and campsites with a great swimming hole within walking distance. RV and tent sites, playground for the kids [Read more…]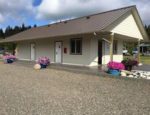 33 Mora Road
Forks, WA 98331
Phone: 360-640-4819 (cell) or 360-374-3398
Email:
info@forksriverview.com
Website:
http://www.forksriverviewrv.com
Facebook:
Riverview RV Park has implemented several changes in response to COVID-19 We welcome FHU RVs this summer and into the fall. Tent camping is unavailable. The restrooms/showers are unavailable. Please provision for your visit from your own home or community. Social Distancing should be respected. These changes are being requested with the well-being of our guests [Read more…]
516 South Shore Road
PO Box 40
Quinault, WA 98575
Phone: (360) 288-2535
Email:
mail@rfrv.com
Website:
http://www.rainforestresort.com
Facebook:
Fireplace cabins, motel, RV park. Salmon House Restaurant & Lounge. Home to world's largest spruce tree.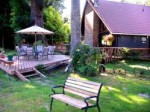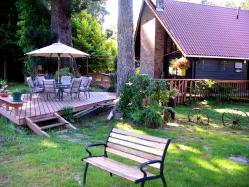 2596 Bogachiel Way
Forks, WA 98331
Phone: 360-374-6526
Email:
riverinnwa@gmail.com
Website:
http://www.jeffwoodwardsportfishing.com
Facebook:
2  1/2 miles south of Forks:  A private setting next to the Bogachiel River among old growth trees and elk pastures.  Special fishermen's rates.  Call for availability & prices. Fishing guide service also.