Directory – Lodging
Quick Search:
0-9 | A | B | C | D | E | F | G | H | I | J | K | L | M | N | O | P | Q | R | S | T | U | V | W | X | Y | Z | all | Clear Search | All Listings
Currently browsing:
Lodging

starting with

'R'

84 Prairies End Drive
Forks, WA 98331
Phone: 360-640-8967
Email: ss10@centurytel.net

Campground, RV Spaces with full hookups, Cabins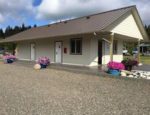 33 Mora Road
Forks, WA 98331
Phone: 360-640-4819 (cell) or 360-374-3398
Email: info@forksriverview.com
Website: http://www.forksriverviewrv.com
Facebook:
32 Acre Riverfront Property Full Hookups / Campsites RV & Boat Storage On-site 5 Miles to Pacific Ocean Beaches Guided River Fishing Trips through Olympic Anglers Spacious & Quiet WiFi Ice Propane Firewood Fishing Gear One Bedroom Cabin Rental Available On-site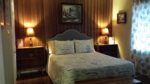 530 Calawah Way
Forks, WA 98331
Phone: 205-863-8205
Email: hitekron@gmail.com
This conveniently located cozy one bedroom kitchenette offers a master bedroom with queen size, memory foam bed, large bath and a small private sleeping cove with twin bed. TV, DVD player and WiFi are available. Kitchen offers refrigerator,coffee maker, microwave, bagel toaster, and a dining area. Non-smoking. Sorry, no pets.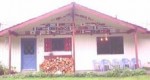 169312 Hwy 101
Forks, WA 98331
Phone: (360) 374-2270
Email: go2hostel@exede.net
Website: http://www.rainforesthostel.com
Facebook:
Located 22 miles south of Forks on Hwy 101 on 17 acres of grass & woodlands between Ruby Beach and the Hoh Rain Forest. We offer dorm space. Full kitchen, deck, library, and laundry facilities. Payment is by donation.  The suggested contribution is $10 per person.  Cash only.  Contact the Hostel for private accommodations.
516 South Shore Road
PO Box 40
Quinault, WA 98575
Phone: (360) 288-2535
Email: mail@rfrv.com
Website: http://www.rainforestresort.com
Facebook:
Fireplace cabins, motel, RV park. Salmon House Restaurant & Lounge. Home to world's largest spruce tree.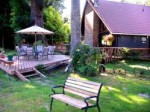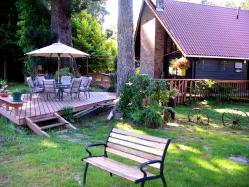 2596 Bogachiel Way
Forks, WA 98331
Phone: 360-374-6526
Email: riverinnwa@gmail.com
Website: http://www.jeffwoodwardsportfishing.com
Facebook:
2  1/2 miles south of Forks:  A private setting next to the Bogachiel River among old growth trees and elk pastures.  Special fishermen's rates.  Call for availability & prices. Fishing guide service also.