Directory – Lodging
Quick Search:
0-9 | A | B | C | D | E | F | G | H | I | J | K | L | M | N | O | P | Q | R | S | T | U | V | W | X | Y | Z | all | Clear Search | All Listings
Currently browsing:
Lodging

starting with

'S'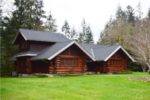 Phone: 360-640-0256
Email: info@solducriverlogcabin.com
Website: https://www.solducriverlogcabin.com/
Facebook:
Indulge yourself in this elegant hideaway that features two custom-built log cabins, each with its unique characteristics. Spend quality time with family and friends relaxing in the main log cabin which features an ample dining area, a cozy great room centered around a large river rock fireplace and three en suite bedrooms The rustic guest-cabin, also known [Read more…]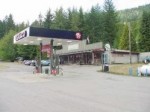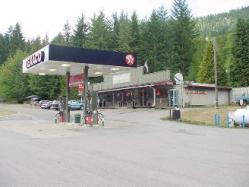 232951 Hwy 101
Port Angeles, WA 98363
Phone: 360-928-3043
Email: info@shadowmt.com
Website: http://www.shadowmt.com
Facebook:
42 miles east of Forks (one mile from Lake Crescent, next to Lake Sutherland): Convenience store, fuel, propane, deli and gift shop. Campground/RV park with 40 full hook-up RV sites, 12 tent sites; hot showers & laundry for our campers.  Home of the "Big Foot Burger".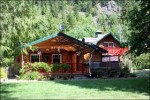 Riverside Road
Beaver, WA 98305
Phone: 360-327-3755
Email: solduccottage@gmail.com
Website: http://www.solducriversidecottages.com
Facebook:
Located right on the banks of the Sol Duc River – three luxury cabins (one ADA). Large maintained lawn sloping down to the river, hot tubs, fireplaces, covered decks, comfy beds.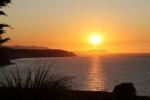 397 Monterra Drive
Port Angeles, WA 98362
Phone: 360-452-2322
Email: relax@seacliffgardens.com
Website: http://www.seacliffgardens.com
Facebook:
Waterfront Victorian Garden Estate. All guest rooms feature panoramic water views, fireplace, jacuzzi for 2, TV, VCR/CD and wireless. Luxury and romance throughout.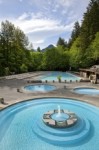 12076 Sol Duc Hot Springs Road
Port Angeles, WA 98363
Phone: 360-327-3583
Website: http://www.olympicnationalparks.com
Facebook: http://www.facebook.com/olympicnationalpark
Surrounded by majestic mountains and towering evergreens, with easy access to the hot mineral pools, massage therapists, café, restaurant, and Olympic National Park trails, Sol Duc Hot Springs Resort is the ideal vacation destination. Season dates: March 28 – October 19, 2014