Directory
Directory of Chamber of Commerce members in good standing.
Quick Search:
0-9 | A | B | C | D | E | F | G | H | I | J | K | L | M | N | O | P | Q | R | S | T | U | V | W | X | Y | Z | all | Clear Search | All Listings
Currently browsing:
Online Stores by Local Companies


81 N. Forks Avenue, Suite A
Forks, WA 98331
Phone: 877-360-5893
Email:
luxehikinggear@gmail.com
Website:
https://luxe-hiking-gear.com/
Facebook: https://www.facebook.com/LuxeHikingGear/
Tipis with tent wood stove options, shelter trekking poles and backpacking gear. Unique camping gear for the outdoors. An Olympic Peninsula outdoor gear brand. Tipi tents for camping is our biggest niche. Secondly, huge camping tarp with UV reflective material on the underside is also very popular. We try to carry outdoor gear that you [Read more…]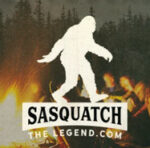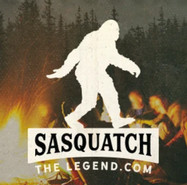 80 N. Forks Avenue
Forks, WA 98331
Phone: 334-689-5351
Email:
submityourstory@sasquatchthelegend.com
Website:
https://sasquatchthelegend.com/
Facebook:
Sasquatch The Legend was founded in 2019. It was a fun and simple idea. We wanted to offer weird yet cool Bigfoot merchandise to our friends, so we started designing and fabricating products that you see here in our store. Art, books, apparel, souvenirs, photo ops and more!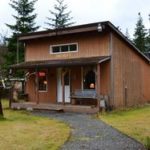 651 Chuckhole Way
Forks, WA 98331
Phone: 360-374-5163
Email:
dballen@centurytel.net
Website:
http://stores.ebay.com/chuckhole/
Facebook: https://www.facebook.com/Kerosene-Lamp-Antiques-117900141603392/
Kerosene Lamp Antiques is located at 651 Chuckhole Way, just off of Merchant Rd. We have two buildings full of antiques and collectibles. The front shop has a lot of glassware – including Fenton, Carnival Glass, Depression Glass,etc. And lots of vintage prints such as Fox, Parrish, MaryGold, Guttman and more, silhouettes, chalkware, small furniture. [Read more…]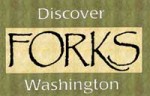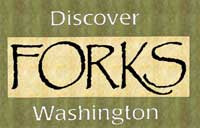 1411 S. Forks Ave.
Forks, WA 98331
Phone: (360) 374-2531
Email:
info@forkswa.com
Website:
https://forkswa.com/
Facebook: http://www.facebook.com/forkswa
The Forks Chamber of Commerce is a voice and advocate for the business community and other organizations of the West End of the Olympic Peninsula. The chamber is the primary promoter of tourism in our area. In addition to maintaining this website, our activities include operating the year-round Visitor Information Center in Forks; creating many [Read more…]