Directory
Directory of Chamber of Commerce members in good standing.
Quick Search:
0-9 | A | B | C | D | E | F | G | H | I | J | K | L | M | N | O | P | Q | R | S | T | U | V | W | X | Y | Z | all | Clear Search | All Listings
Currently browsing:
Resorts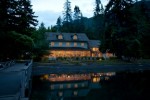 416 Lake Crescent Road
Port Angeles, WA 98363
Phone: 360-928-3211
Website: http://www.olympicnationalparks.com
Facebook: http://www.facebook.com/olympicnationalpark
Step Back in Time & Unwind Historic Lake Crescent Lodge on the Olympic Peninsula in northwest Washington was built in 1916 and is an ideal basecamp for enjoying the park while experiencing the charm of a turn-of-the-century resort. The comfortable, spacious guest rooms are nestled among the giant fir and hemlock trees on the shores [Read more…]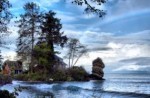 7639 Hwy 112
Sekiu, WA 98381
Phone: 360-963-2581
Email: chitobeach@gmail.com
Website: http://www.chitobeach.com
Facebook:
26 miles north of Forks on the Strait of Juan de Fuca: 8 miles west of Clallam Bay. Cozy and private cabins with full kitchens sit directly on the beach at this unique location. Open seasonally.

473 Mora Rd
Forks, WA 98331
Phone: (360) 374-7447
Email: LindaKeen@QRiverResort.com
Website: http://QRiverResort.com
Facebook:
Scenic riverfront resort featuring 5 housekeeping suites, each with kitchen, bedroom, living room, and covered patio overlooking the river.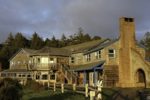 157151 Highway 101
Forks, WA 98331
Phone: 360-962-2271
Email: Kalalochinfo@dncinc.com
Website: http://www.TheKalalochLodge.com
Facebook: http://facebook.com/kalalochlodge
Stay at Kalaloch Lodge in Olympic National Park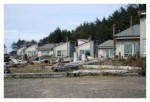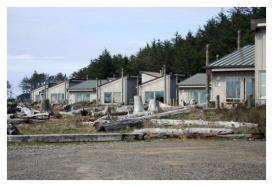 320 Ocean Drive
P.O. Box 67
La Push, WA 98350
Phone: 360-374-5267
Website: http://www.quileuteoceanside.com/
Facebook:
15 miles west of Forks: Oceanfront cabins that include one, two or three bedrooms. Some cabins available with propane fireplaces or wood stoves. Also, two motel buildings are available for lodging (Whale & Thunderbird). Watch whales or seabirds. Launch a kayak or surfboard. Gift shop with native art items, hoodies and t-shirts. Please click on business name above for more information.
516 South Shore Road
PO Box 40
Quinault, WA 98575
Phone: (360) 288-2535
Email: mail@rfrv.com
Website: http://www.rainforestresort.com
Facebook:
Fireplace cabins, motel, RV park. Salmon House Restaurant & Lounge. Home to world's largest spruce tree.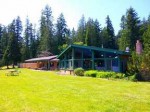 2183 East Beach Road
Port Angeles, WA 98363
Phone: 360-928-3325
Website: http://www.olympicnationalparks.com
Facebook: http://www.facebook.com/olympicnationalpark
Open through 9/30/14 for the 2014 season When Life Was Simple! Originally built as the Log Cabin Hotel, it was erected in 1895 overlooking beautiful Lake Crescent by Mr. Saunders, a Collector of Customs from Port Townsend. It was a handsomely constructed two-story building of peeled cedar logs. The hotel was a "far-famed" vacation spot [Read more…]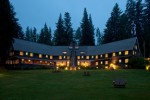 345 South Shore Road
Quinault, WA 98575
Phone: 360-288-2900
Website: http://www.olympicnationalparks.com
Facebook: http://www.facebook.com/olympicnationalpark
Where the Rest Comes Easy There are some places so blissfully disconnected from the modern world that they seem to stand suspended in time. Lake Quinault Lodge is one such place – a grand and rustic lodge built in 1926 that welcomes guests with warmth, hospitality and a sincere feeling of home-away-from-home comfort. Here you [Read more…]