Directory
Directory of Chamber of Commerce members in good standing.
Quick Search:
0-9 | A | B | C | D | E | F | G | H | I | J | K | L | M | N | O | P | Q | R | S | T | U | V | W | X | Y | Z | all | Clear Search | All Listings
Currently browsing:
Web Design and Hosting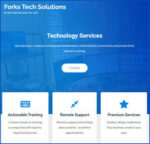 Forks, WA 98331
Phone: 360-640-8044
Email:
susie@forkstech.net
Website:
https://forkstech.net
Facebook:
Specializing in computer training and maintenance, small network connectivity and productivity software training.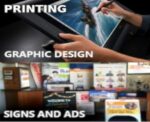 781 S. Forks Avenue
Forks, WA 98331
Phone: 360-640-1564
Email:
olympicartforge@gmail.com
Website:
http://www.olympicartforge.com
Facebook: https://www.facebook.com/olympicartforge
Fine art and digital media by local artist Vern Hestand III 25 years of professional experience! Paper copy and marketing services: Business cards, brochures, flyers, bulletins, forms, book and magazine publishing Graphic arts and design: Photo restoration, vector art, signs, standees, flags, promotional products, web design, logo design Technical services: 3D printing and component fabrication, [Read more…]

1271 Three Crabs Rd.
Sequim, WA 98382
Phone: 360-683-5774
Email:
pat@insideout.com
Website:
http://www.insideout.com
Facebook:
InsideOut is a company that performs Website Development, Search Engine Optimization, Graphic design and  Print Marketing.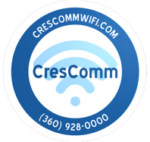 48881 SR 112
PO Box 968
Port Angeles, WA 98362-0167
Phone: 360-928-0000
Email:
sales@crescommwifi.com
Website:
http://www.crescommwifi.com
Facebook:
Unlimited Residential. Business Class Broadband.  Bandwidth over Fiber or Wireless.  Commercial WIFI System Specialists.  24/7 Tech Support.