Directory
Directory of Chamber of Commerce members in good standing.
Clallam County, Washington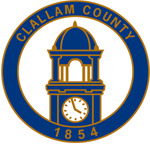 Clallam County lies across the northern half of Washington's Olympic Peninsula, the northwest corner of the Pacific Northwest. Its western and northern boundaries are the Pacific Ocean and Strait of Juan de Fuca shorelines. The southern boundary cuts through Olympic National Park, the nearly million-acre wilderness interior of the Peninsula. The high mountains, rugged coastlines, deep forest, miles of unspoiled rivers, clean air and water, and mild marine climate offer a most unusual combination of environmental amenities. When the cultural, educational, and social amenities available in the cities and towns are considered, along with the range of living styles from small town to rural to backwoods, the county becomes a uniquely desirable place to live and work.

Address:
223 E. 4th Street
Port Angeles, WA 98362
Website:
http://www.clallam.net/

Facebook:
Twitter:
Linked In:
YouTube:
Flickr:
Blog:
Email:
Toll Free:
Phone:
360-417-2000

Fax: