Directory
Directory of Chamber of Commerce members in good standing.
Family First Center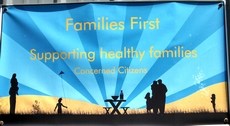 Family First Center is a place where the whole family can come and learn together in a positive environment.
Classes are offered including:
cooking, tie dye, and communication building. There are family game nights and family movie nights. Soccer and football clinics are held weekly to help kids learn the fundamentals. For an up to date calendar visit our Facebook page www.facebook.com/FamilyFirstCenter
There is a meeting room, huge main space and kitchenette which can all be rented for various functions.