Directory
Directory of Chamber of Commerce members in good standing.
Forks Swan House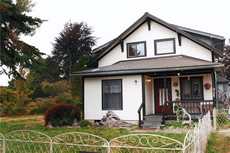 Take it easy at this unique and tranquil getaway.
Enjoy this nostalgic 1905 Farmhouse, that was the inspiration for the Charlie/Bella Swan House as described by Stephenie Meyer in the popular Twilight Saga book series. Honored by the town of Forks, Washington as the "Swan House" since 2006, this world-famous house is now available for overnight guests.
The house still holds its early 1900s details. Original windows, bead board throughout and not one but two bay windows. The unique details make this farmhouse a cozy retreat.