Directory
Directory of Chamber of Commerce members in good standing.
Hoh Valley Hideaway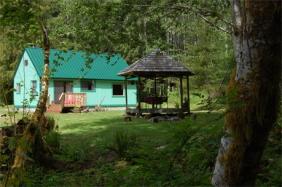 14 miles south of Forks:
Secluded, comfortable vacation home amid 24 acres of woods and trails.
Non smoking; Sleeps 2-8; Child & dog friendly;
Large grassy yard and Gazebo; Quiet & Peaceful;
20 minutes south of Forks with an easy drive to the Hoh Rain Forest.